IP Alert: Important Federal Circuit Decision on Functionality and Exhaustion of Design Patents
July 23, 2019
Today, in Automotive Body Parts Association v. Ford Global Technologies, LLC, the Federal Circuit issued an opinion regarding two aspects of design patent law, specifically the doctrines of functionality and exhaustion. The court's holding has implications for companies that procure design patents, as discussed below.
Ford Global Technologies, LLC, owns certain design patents related to the Ford F-150 series of pickup trucks. These patents include one design patent drawn to a vehicle hood and one toward a vehicle head-lamp. The patented designs are depicted below.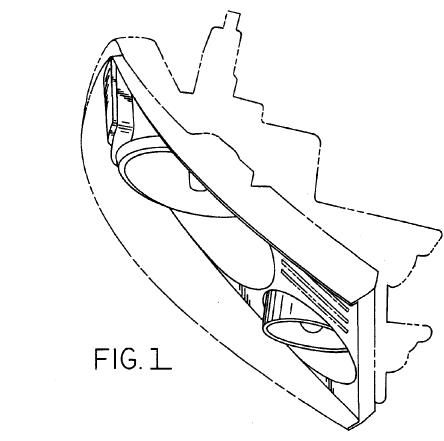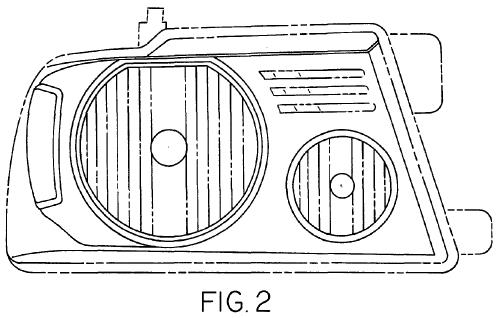 Automotive Body Parts Association (ABPA) is an association of companies that distribute automotive body parts. ABPA sued Ford, seeking a declaratory judgment of invalidity or unenforceability of Ford's design patents for the the vehicle hood and headlamp shown above. The district court entered judgment in favor of Ford, and ABPA appealed.
ABPA contended on appeal that the design patents were invalid for functionality. Under long-standing Federal Circuit law, a design patent may not claim a "primarily functional" design; specifically, if a particular design is "essential to the use of the article, it can not be the subject of a design patent." ABPA contended that consumers seeking replacement parts prefer hoods and headlamps that restore the original appearance of their vehicles, and, therefore, this preference resulted in a "functional benefit to designs that are aesthetically compatible with those vehicles."
The court disagreed, holding that "even in this context of a consumer preference for a particular design to match other parts of a whole, the aesthetic appeal of a design to consumers is inadequate to render that design functional." In fact, the court determined that ABPA's argument runs contrary to the basic purpose of a design patent, which is to protect the aesthetic appearance to begin with.
Next, ABPA attempted to analogize from the "aesthetic functionality" principle of trademark law, but the court rejected this effort. Under that principle, a trademark owner may not inhibit competition by trademarking features that are not associated with a particular producer or that are independent of the source of the product (for example, attempting to claim a hook shape as a trademark for a fishing hook). The court observed that in contrast to trademark law, design patents are expressly intended to grant exclusive rights to a particular aesthetic design. For this reason, the court held, "the considerations that drive the aesthetic functionality doctrine of trademark law simply do not apply to design patents."
ABPA also attempted to draw an analogy to the Federal Circuit's earlier decision in Best Lock Corp. v. Ilco Unican Corp., where the court invalidated a design patent for a key "blade" that was required to be designed as shown in order to perform the intended function of fitting into the corresponding lock's keyway. The court observed that that prior decision had "turned on the admitted fact that no alternatively designed blade would mechanically operate the lock—not that the blade and lock were aesthetically compatible." Additionally, Ford introduced evidence of alternative headlamp and hood designs that physically fit its trucks, which are sold to consumers who want their vehicles to look different from factory-supplied vehicles.
Finally, ABPA asked the court to rule as a matter of public policy that Ford should be able to enforce its design patents only in the initial market for sale of the F-150 truck, not in the market for replacement components. Noting that a bill seeking to limit the scope of design patents for auto-body designs had been introduced to Congress, but failed, the court observed that current law did not support ABPA's argument.
Turning next to ABPA's contention that the patents were unenforceable under the doctrine of exhaustion and the related repair doctrine, the court again disagreed with ABPA and held in favor of Ford. Patent exhaustion occurs when a patent owner sells a product covered by one of its patents. Under that doctrine, the patent owner cannot assert the patent against the particular device purchased by the customer. Relatedly, the repair doctrine in patent law generally allows a purchaser of a patented product to repair it. The court found neither doctrine applied in this case.
Ford conceded that when it sells an F-150 truck, its patents are exhausted as to the components actually sold as part of that truck. ABPA sought to extend the exhaustion doctrine further, such that the sale of the truck would totally exhaust any design patents embodied in the truck. As the Federal Circuit observed, this is not how the law of exhaustion works. Exhaustion would preclude Ford from bringing a design patent case against someone who resold the specific headlamp that Ford previously sold, for example, but is not applicable to someone manufacturing a new replacement headlamp.
In its "right of repair" argument, ABPA maintained that purchasers of F-150 trucks are licensed to repair those trucks using replacement parts, even if those replacement parts were covered by design patents. The court disagreed, holding that "such new hoods and headlamps are subject to Ford's design patents, and manufacturing new copies of those designs constitutes infringement."
The court rebuffed ABPA's argument that the term "article of manufacture" in the design patent statute is a term broad enough to include both a product component and the product itself. The court observed that Ford could have claimed its designs as applied to the entire F-150 truck or as applied to the hood and headlamp individually. Accordingly, to determine what repair rights apply, the court must look to what Ford actually claimed in its design patents. Here, because Ford chose to claim designs as applied to portions of particular components, as permitted by law, ABPA's argument had no merit.
Although certain aspects of the court's decision are specific to auto-body design patents, the court's general comments concerning the absence of special rules for exhaustion under design patents and the absence of the rigid functionality test appear more broadly applicable. Holders of design patents will welcome today's opinion.
Additionally, companies that procure design patents should take note of this decision because it counsels toward obtaining individual design patents on replaceable components of a device in addition to the device as a whole. The court found it significant that "the designs for Ford's hood and headlamp are covered by distinct patents" and not covered by a single design patent covering the entire truck.
For more information, please contact Fitch Even partner Allen E. Hoover, author of this alert.


Fitch Even IP Alert®